14 août 2015
Bienvenue dans ma page Nostalgie Jeunesse Mag. Cette page aborde les thèmes suivants : Souvenirs de mon enfance et de mon adolescence (Années 70 & 80) - Illustrations, émissions et musique de mes jeunes années, clins d'oeil aux Sixties etc.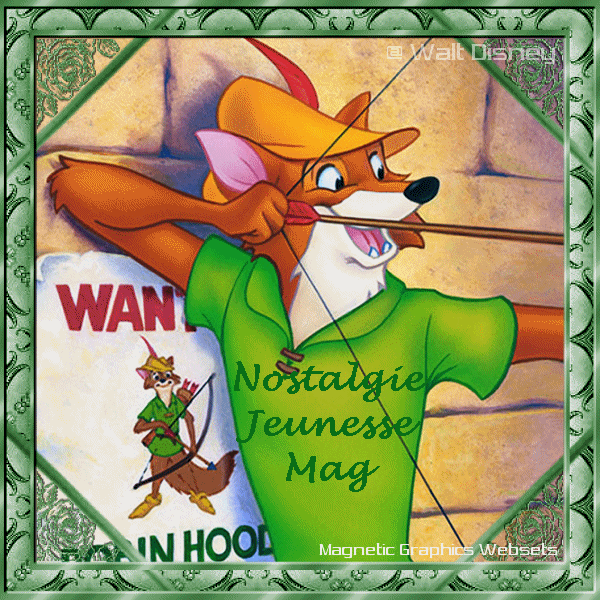 LES MEILLEURS LIENS VERS LES ARTISTES DE CHANSON
FRANCAISE DES DECENNIES 60s & 70s
LES ICONES DE LA TELEVISION FRANCAISE
Jacques Martin (Survol de sa carrière / LE GRENIER DE LA TELE)
Dorothée ("La Mary Poppins de la télé" / FAN CLUB DO)
Guy Lux (Biographie / TELE MELODY)
Maritie & Gilbert Carpentier (Biographie / TELE MELODY)
Michel Drucker (Biographie / TELE MELODY)
Pierre Tchernia (Biographie / CINETOM)
Denise Fabre (Les Speakerines des années 70-80 / LES COPAINS D'ABORD)
Patrick Sabatier (Survol de sa carrière / LE GRENIER DE LA TELE)
Danièle Gilbert (Biographie / TELE MELODY)
Patrice Laffont (Biographie / WIKIPEDIA)
Patrick Sébastien (Biographie / WIKIPEDIA)
LES ICONES DE LA RADIO FM FRANCAISE
Fabrice par un auditeur (Survol de sa carrière)
Philippe Bouvard (Biographie / TELE MELODY)
André Torrent (Biographie / WIKIPEDIA)
Jean-Pierre Foucault (Biographie / WIKIPEDIA)
VISUEL WEB DU MOMENT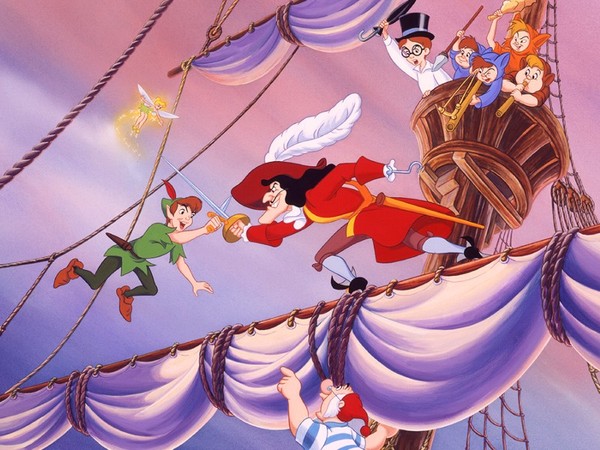 Source : lusile17.centerblog.net sur centerblog.
IMAGES & COLLECTIONS MEMORABLES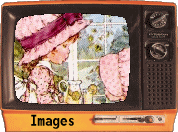 IMAGES / ILLUSTRATIONS
Les Schtroumpfs

Martine

Tintin

Lucky Luke

Asterix

Pif Poche

Bécassine
Postcards from the 60s and 70s (Flick R)
Jacques Faizant (Sur Caricadoc)
Les Fables de Jean De La Fontaine
Pop Hits (Vinyles / Hit parade chanté)
MES PLAYLISTES VIDEOS
MES PLAYLISTES YOU TUBE
MEMBRES & CHAINES SUR YOU TUBE / DAILYMOTION ETC.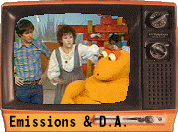 De Casimir à Goldorak

Osibo

Croque Vacances (Sur Planete Jeunesse)
TV-DA

Les belles années Carpentier

Jeux Sans Frontières

Les Jeux de 20 Heures

Au théâtre ce soir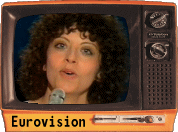 EUROVISION DE LA CHANSON
Eurovision - Mon Best of (Playliste You Tube)

Eurovision.tv

Eurovision.fr
ESC (Eurovision Song Contest) Radio
Les Télévores
Php88 / Base de données de films français avec images
Le coffre à souvenirs de Sophie
LES RADIOS & PORTAILS DE MUSIQUE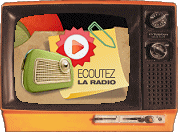 SOUVENIRS RADIOS FM EN FRANCE
Grenier de la radio FM (Ma playliste Youtube)
Radioscope / anciennes grilles radios
Affich'Radio (Anciennes affiches publicitaires des FM)
VISITEURS & PROVENANCE
NATHALIE DESMONT : DISCOGRAPHIE (PSEUDOS : PURE FICTION - SOULGUARD -
MAGNETIC PEOPLE - TNT@LAB - GREEN VORTEX CLUB)
MAG DISCOGRAPHIE
MON PORTRAIT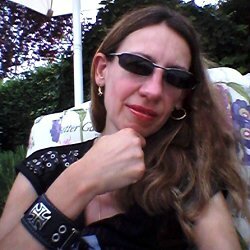 Mon véritable nom est Nathalie Desmont, surnommée "Mag" sur le Web.
Fan de musique "techno" pour les clubs, je m'étais lancée dans l'aventure !
Tout a commencé en 2001, avec mon titre "Yellow" sorti sur le label RECORDS MANIA, qui a son succès en particulier dans le Nord de la France, en Belgique, et aux Pays-Bas.
Mais ma véritable réussite résidera dans le fait d'avoir composé "Technical life" sous le pseudo Magnetic People en 2002.
Changement de cap en 2004 et signature de l' E.P. "Lunatic" sous l'alias TNT@LAB avec, cette fois, le label BABAORUM RECORDS.
Je cesse mon activité musicale en 2007.
GALERIE DES VINYLES
GALERIE DES COMPILATIONS
TOUTE MA DISCOGRAPHIE EN DETAILS
GREEN VORTEX CLUB Driver E.P. (Vinyle) – MAI 2005 TITRES = Driver + Lady Vortex + SOS from nowhere

PRESENCE SUR COMPILATIONS =
MEGA TECHNO VOL 14 (2005) (Driver)
BEST OF TEKNO HARDSTYLE PART 2 (2005) (Driver + Lady Vortex)
MEGA TECHNO VOL 15 (2005) (Driver)
HARD TECHNO 4 (2006) (Driver)
VINYLES PACK JUMPSTYLE 03 RM (2006) ( (Driver EP)
TECHNO FUSION 2007 VOL. 2 (2007) (Lady Vortex)
JUMPTYLE HARDSTYLE VOL 10 (2010) (SOS from nowhere)
BEST OF WAREZ AUDIO VOL 3 (2011) (Driver + Lady Vortex + SOS from nowhere
BABAORUM TEAM RETRO (2011) (SOS from nowhere)
TNT@LAB Lunatic E.P. (Vinyle) – SEPTEMBRE 2004 TITRES = Lunatic + Planet Ummo + Jet-Set high-tech

PRESENCE SUR COMPILATIONS =
EXPLOSIVE CAR TUNING 6 (Lunatic)
HARD TECHNO 3 (Lunatic)
VINYLES PACK JUMPSTYLE 03 RM (TNT LAB - Lunatic EP)
JUMP ADDICT 2 (Lunatic)
GLOBAL TUNING VOL 1 (CD + DVD) (Lunatic)
PURE FICTION Yellow 2004 E.P. (Vinyle) – AVRIL 2004 TITRES = Yellow Synap-6 Remix + Yellow (Original)

PRESENCE SUR COMPILATIONS =
TUNING BEATS 2004/2 (Yellow Synap-6 rmx)
JUMP 2004 Part 2 (Yellow Synap-6 rmx)
MEGA TECHNO 12 (Yellow Synap-6 rmx)
RECORDS MANIA VOL 21 (Yellow Synap-6 Rmx)
RECORDS MANIA CLASSICS SESSIONS 10 (Yellow Synap-6 Rmx)
MAGNETIC PEOPLE Hype phenomenon E.P. (Vinyle) – JANVIER 2003 TITRES = Hype phenomenon + Multiplicity of you + Dehumanized

PRESENCE SUR COMPILATIONS =
CAP'TAIN WINTER SESSION 2003 (Multiplicity of you)
TUNING BEATS 2003/1 (Dehumanized)
CLUB SYSTEM 27 (Hype phenomenon)
SERIOUS BEATS 42 (Dehumanized)
100 TUNING HITS (Dehumanized)
MAGNETIC PEOPLE Technical life E.P. (Vinyle) – JUILLET 2002 TITRES = Technical life + The struggle + Magnetic people

PRESENCE SUR COMPILATIONS =
CAP'TAIN SUMMER SESSION 2002 (Technical life)
TMF MEGADANCE 2002/3 (Technical life)
SERIOUS BEATS 40 (Technical life)
CLUB SYSTEM 25 (Technical life)
ILLUSION 15 YEARS (Technical life)
REVERZE (Technical life LETHAL MG RMX)
TREMPLIN 9 ORIGINS (Technical life)
DJ ARENA LEVEL 1 (Technical life LETHAL MG RMX)
JUMP TEK CLASSIX (Technical life)
JUMPSTYLE IS MY STYLE VOL 1 (Technical life LETHAL MG RMX)
THE OH ON TOUR 2007 (Technical life)
BELGIAN JUMPSTYLE TOP 100/2 2008 (Technical life)
RECORDS MANIA VOL 6 (The struggle)
RECORDS MANIA VOL 11 (Technical life LETHAL MG REMIX)
RECORDS MANIA VOL 18 (Magnetic People)
RECORDS MANIA VOL 26 (Technical life)
RECORDS MANIA CLASSICS SESSIONS 3 (The struggle)
RECORDS MANIA CLASSICS SESSIONS 6 (Magnetic People)
RECORDS MANIA CLASSICS SESSIONS 12 (Technical life LETHAL MG RMX)
RECORDS MANIA CLASSICS SESSIONS 18 (Technical life)

PURE FICTION FEAT. DJ LB 13 degrees (Sur compil) – JUIN 2002 TITRE = 13 degrees

PRESENCE SUR COMPILATIONS =
PURE FICTION FEAT. DJ LB 13 degrees (Sur compil) – JUIN 2002 TITRE = 13 degrees
CAP'TAIN SUMMER SESSION 2002 (13 degrees)
SOULGUARD Higher than funk E.P. (Vinyle) - AOUT 2001 TITRES = Higher than funk + Higher than funk (Monday's Vida Remix) + Test me


PRESENCE SUR COMPILATIONS =

RECORDS MANIA SESSION 2 (Save my dark soul)
PURE FICTION Pure Fiction Program 1 (Vinyle) – MAI 2001 TITRES = Save my dark soul + Yellow + 100 % Energy

PRESENCE SUR COMPILATIONS =
RECORDS MANIA Session 1 (Yellow)
TECHNO FORCE 10 (Yellow)
JUMP 2001 Part 4 (Yellow)
TECHNO HOUSE 3 (Yellow)
CHERRY MOON 11 (Yellow)
RECORDS MANIA Session 2 (Save my dark soul)
AFTERCLUB ZINO THE PARTY EDITION (Save my dark soul)
TECHNO COLLECTOR (R MANIA) (Yellow)
TECHNO COLLECTOR VOL 2 (Save my dark soul)
TECHNO COLLECTOR Sampler 02 (Save my dark soul)
JUMPERS UNITED (Yellow)
RECORDS MANIA VOL 8 (100 % Energy)
RECORDS MANIA VOL 14 (Yellow)
RECORDS MANIA VOL 23 (Save my dark soul)
RECORDS MANIA CLASSICS SESSIONS 23 (Yellow)
RECORDS MANIA CLASSICS SESSIONS 24 (100% energy)
A L'ECOUTE
Mon titre sous le pseudo MAGNETIC PEOPLE - Technical life
VISITEURS & PROVENANCE